First time in Adarsh World School we have started AFTER SCHOOL EXCELLENCE PROGRAM ( 2021 – 2022) for academically weak students of grade 4th – 8th to uplift their academics and learning strategies to achieve the desired results.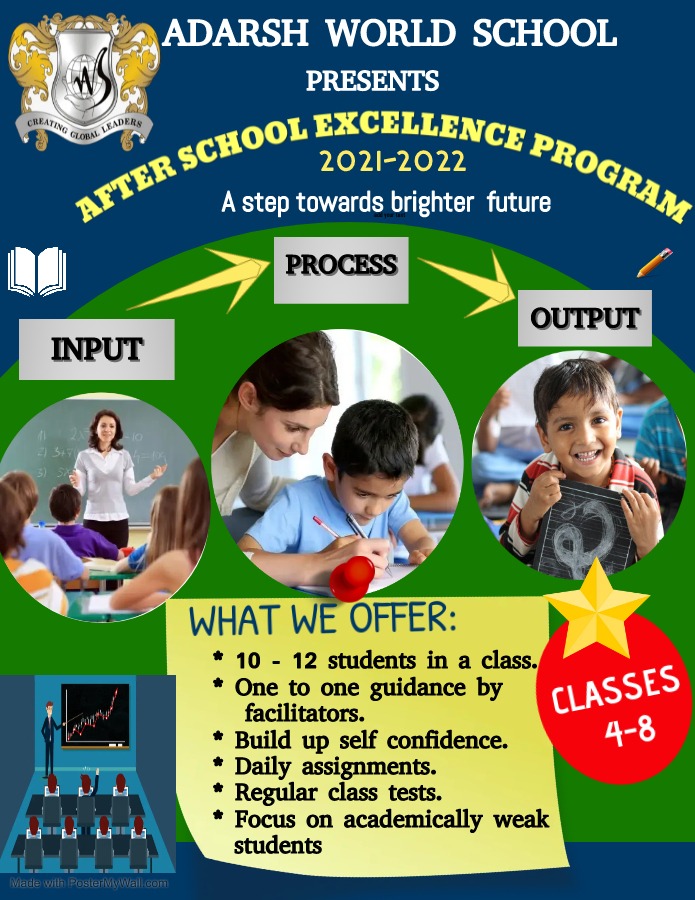 These classes:
Promotes collaborative learning.
Enhances critical thinking skills.
Keeps student stimulated.
Teaching style will be modified as according to the students' requirements in respective of subjects.
These classes can help students to feel more secure in their grasp of the material, which will pave the way for improved self-esteem and better academic results in the long run.