Celebrating 10 years of
educating children.
Our tips to help you
prepare for final exams.
Our virtual classes that
boost student's intrest.
Adarsh World School
A Centre of Excellence
Explore more
Adarsh World School
Our Classes that fit your
busy life and leisure
Explore more
Celebrating 10 years
of educating children.
A Centre of Excellence

We believe not only in providing education that will foster integrated development but also in building character and enriching minds.
School Announcement

Spardha 2021
Adarsh World School journey towards education excellence began in 2008 with an ideal mix of academic and corporate professionals who felt the shared need to provide inclusive education.
School Life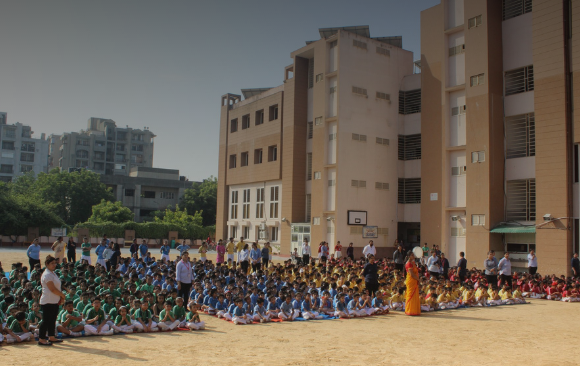 Sports
The wonderful Children's Day celebration organised for our students on the 8th of December 2019, starting with the creative invitations...
Parents Say
I can positively say, Adarsh World School has helped my son in developing a positive attitude towards his studies.
Success Stories
I have known AWS from the very beginning and I can proudly vouch that AWS has lived up to its vision of making their students future ready.
Parent
I am very happy and satisfied with the school curriculum. The school has nurtured the potential and talent of my daughter.
Parent
I am very thankful to all the teachers who are really working hard, have seen a massive improvement in my son's results!
Parent